Every year at Christmas time, we put on a free carol service in Durham Cathedral. We have traditional carols, Bible readings, a choir and an evangelistic talk before enjoying mulled wine and mince pies together, where people have a chance to chat with friends about the message of Christmas.
The carol service is an amazing way to reach students in Durham with the gospel as every year we fill out the Cathedral with 1500 students. Tickets for the 2023 Carols Service were all gone within only 1 hour of them releasing!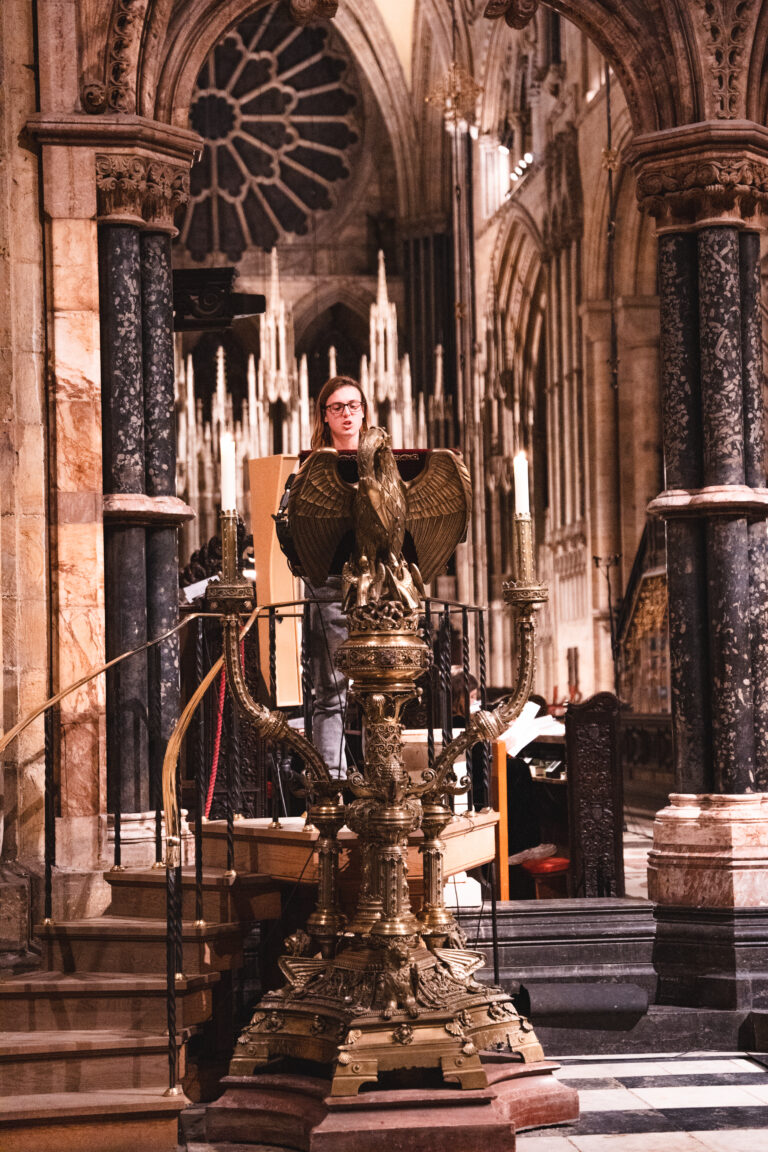 Christmas is a unique opportunity for evangelism, because many students in Durham do not have Christian friends or would not be interested in an apologetics talk, but would be attracted to the traditional festive experience of carols in the Cathedral. This gives us the chance to tell them that the good news of Christmas is the incarnation of the Son of God and point them towards other ways they can explore more about the person of Jesus Christ.